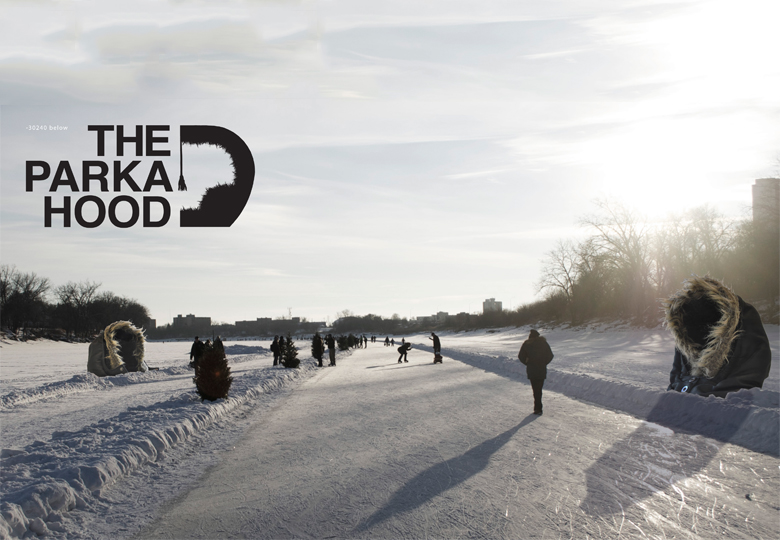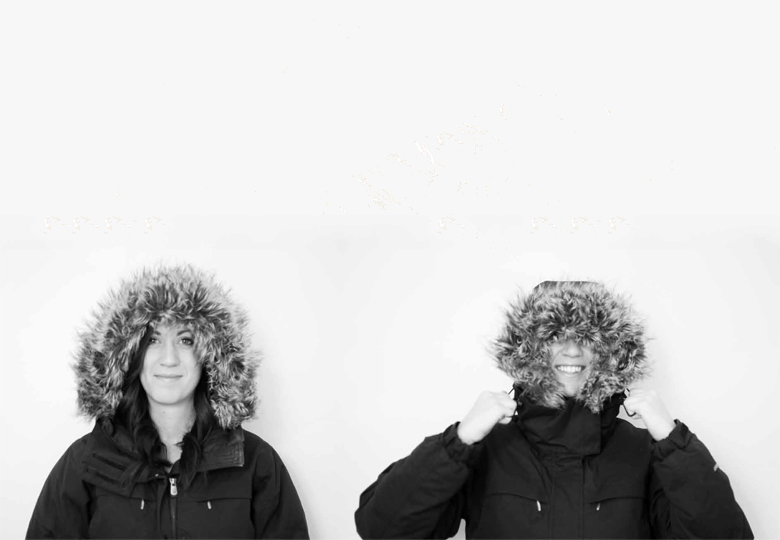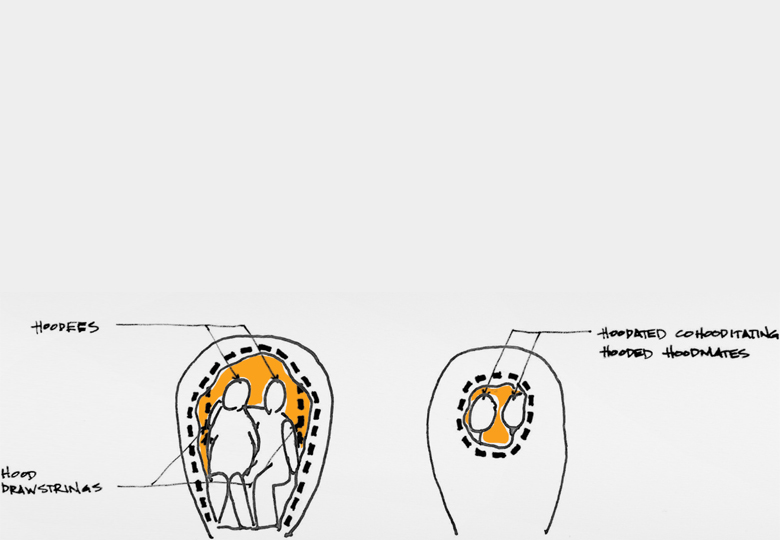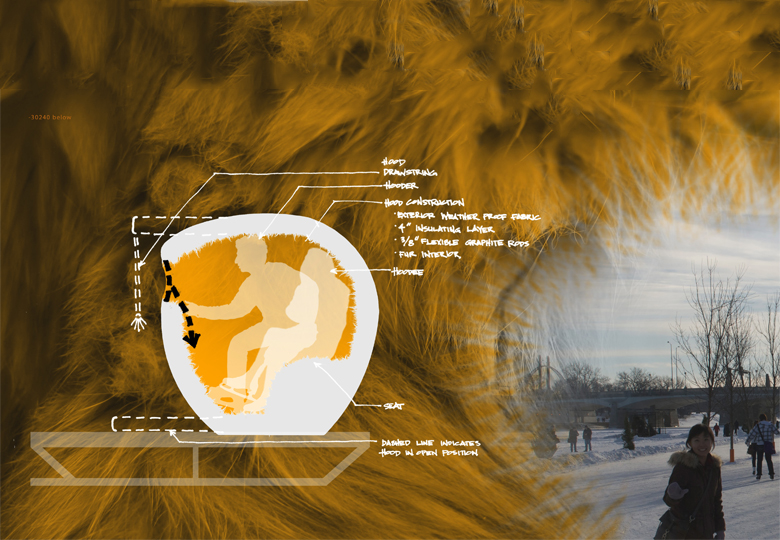 Warming Hut Competition 2014
Hop inside. Huddle up. Synch the drawstrings. Experience the Winnipeg River Trail.
A parka hood is something that any Canadian can relate with. A soft, warm, and protective layer which on the one hand shelters us from harsh and extreme conditions but on the other, lets us truly experience the unique and diverse season that is the northern winter.
A hood when drawn filters your interaction with the outside world. It crops your view and focuses your attention to the activity at hand. It creates an alternate aperture from which you view your surroundings. The Parka Hood is an interactive aperture that augments an often overlooked Winnipeg experience. When strategically positioned, it allows the user to experience the features of the river trail in a new way; eliminating the periphery and focusing the view.
© VERNE REIMER ARCHITECTURE
INCORPORATED