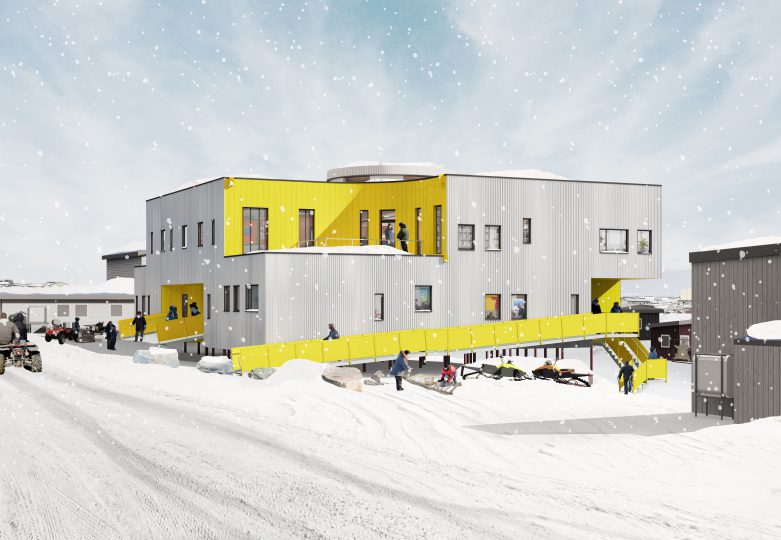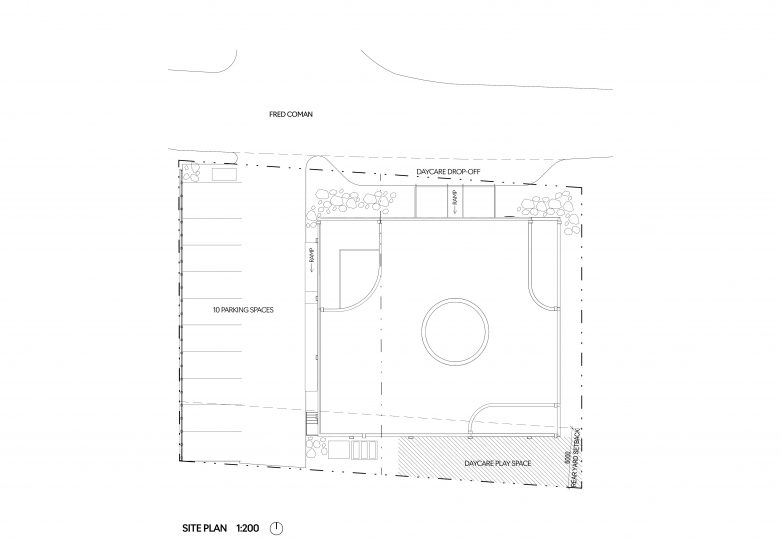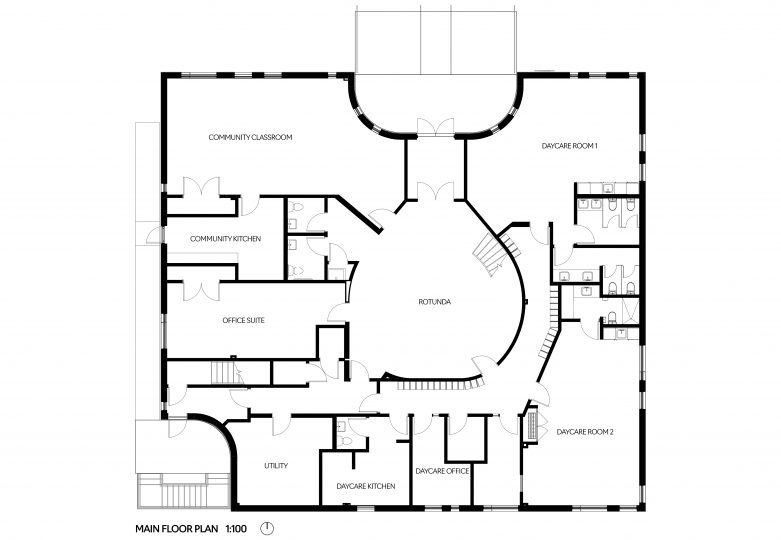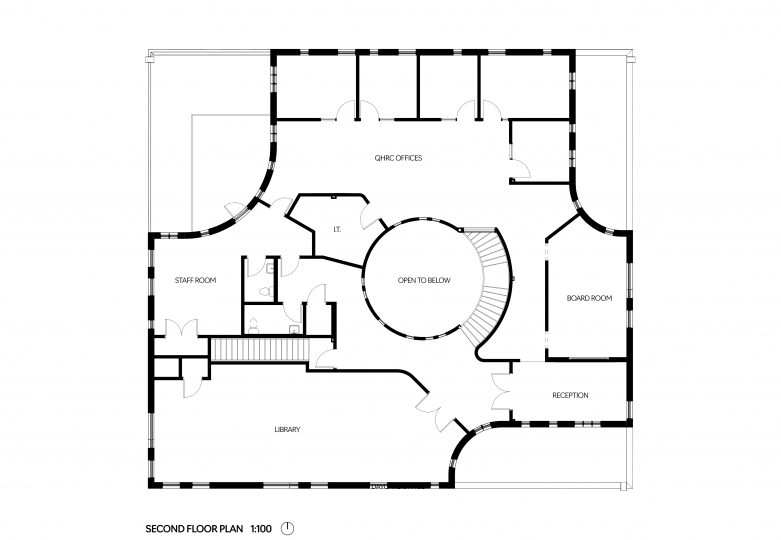 Inuusirvik Wellness Hub
Through a collaborative process with stakeholders and municipal planners, our intent and vision is the transformation of 762 and 764 Fred Coman to a vibrant mixed-use development that positively contributes to the community and is responsive and respectful of the surrounding context.
The building program includes much-needed bookable cultural amenity spaces including a large rotunda/gathering space, a classroom, and a large kitchen suitable for country food preparation.
The Inuursivik Wellness Hub is designed to conform with the requirements of the Iqaluit Core Area Development Review Guide, with an architectural style adapted from Arctic influences and interpretations. The playful use of colour and architectural cut-outs on each building façade creates a modern, unique and engaging building intended to contribute both to the local community and the vernacular building language developing within Iqaluit. This approach to design avoids the construction of a simple box-like form, and provides space for the innovative inclusion of the first arctic green roof within the design.
The Inuursivik Wellness Hub is requesting a rear-yard setback reduction from 6000 to 3400mm. The reduction is necessary for several reasons, including the irregularly shaped lot and the nearness of the road edge to the property line. The new community accessible uses as noted above, as well as the engaging building design creates the need to extend the main floor area of the building into the existing rear setback to maintain adequate parking as required.
We'd be happy to hear your questions or concerns at info@vernereimer.com.
*Rendering courtesy of Lateral Office
© VERNE REIMER ARCHITECTURE
INCORPORATED