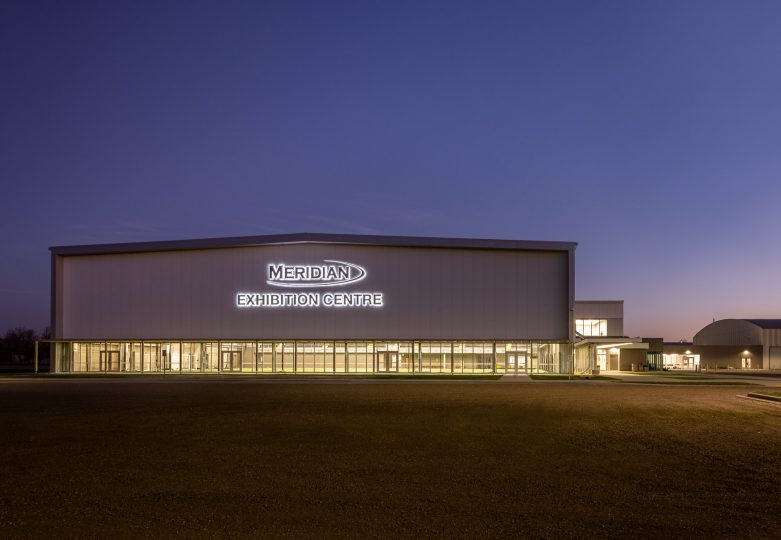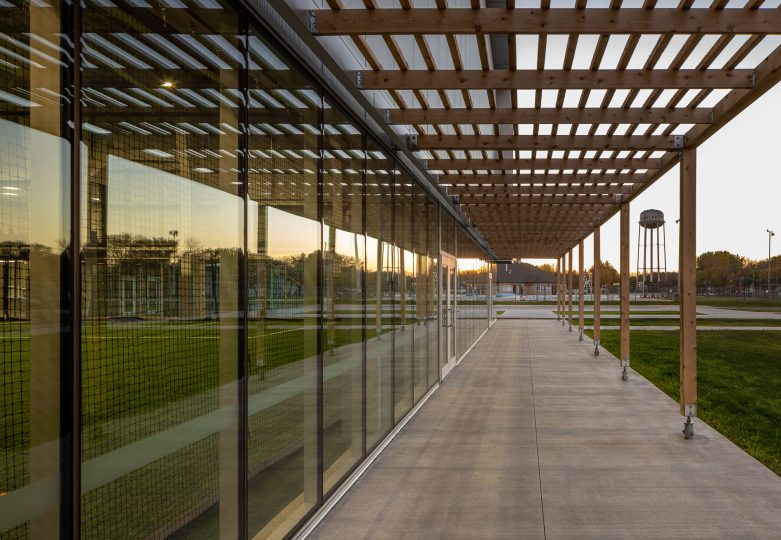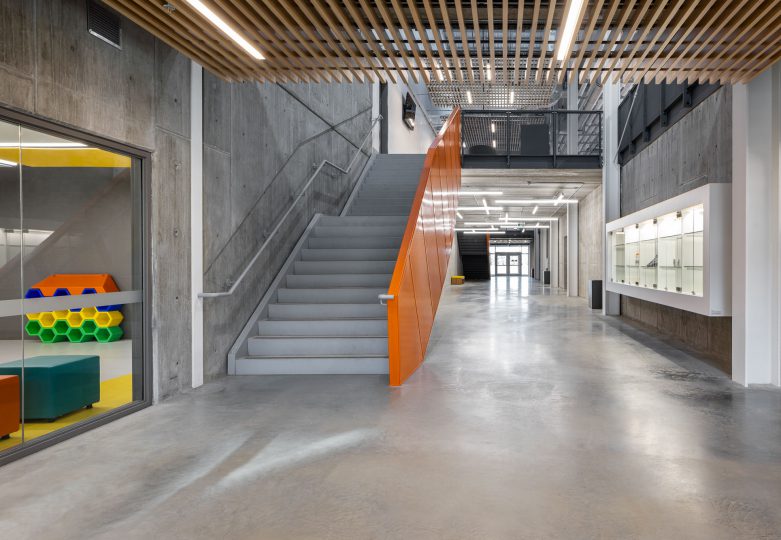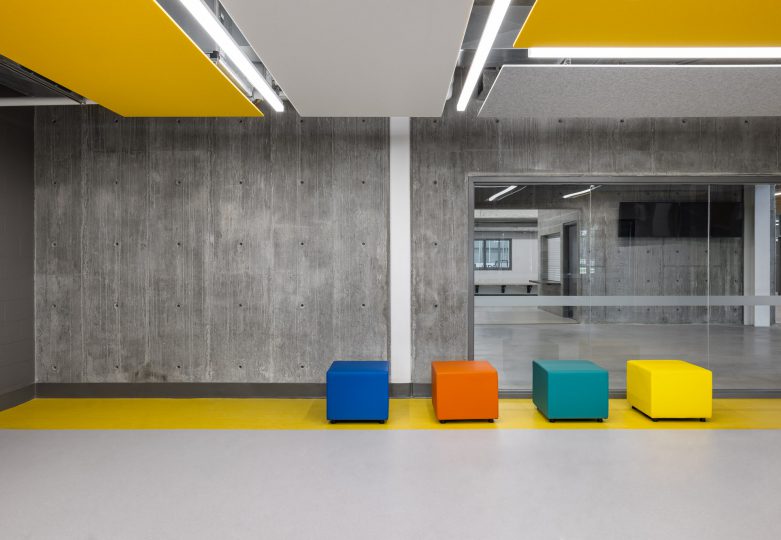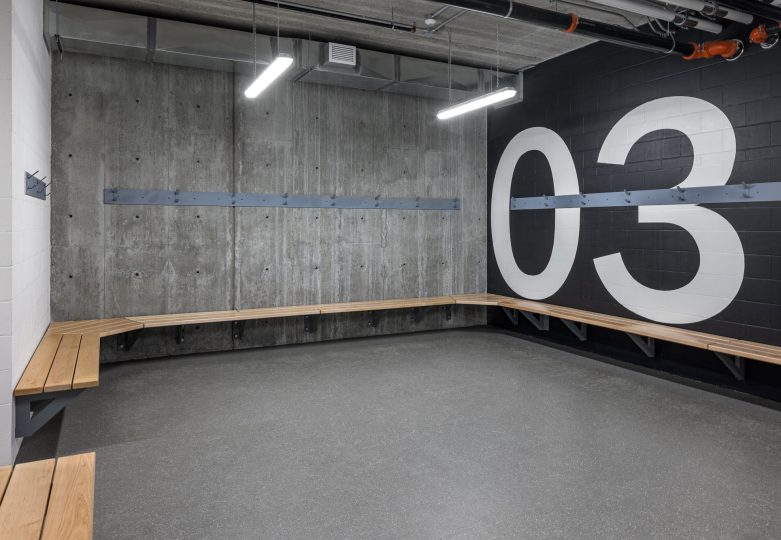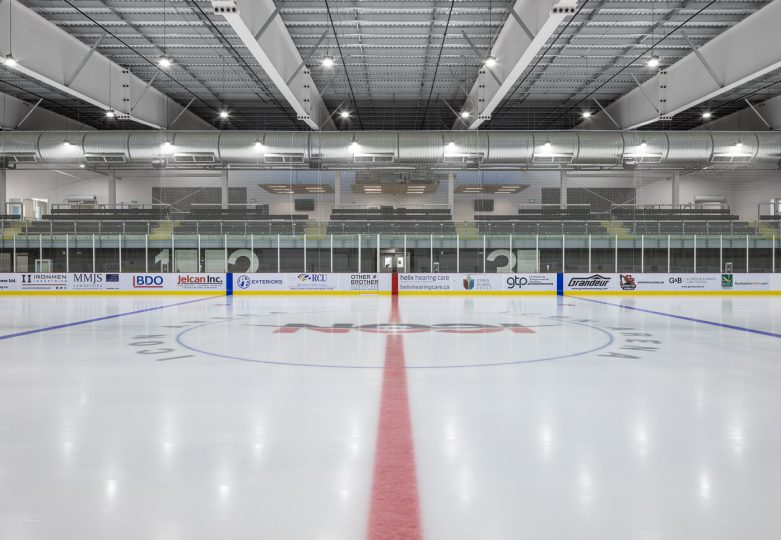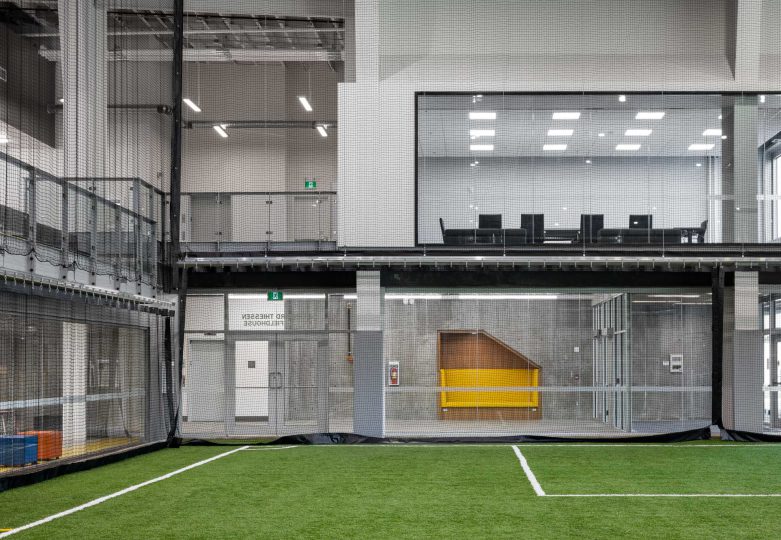 Meridian Exhibition Centre
Project Profile:

Client: City of Winkler
Total Building Area: 67,000 ft²
Construction Completion: October 2020
Construction Cost: $18.0M

Consultant Team:

Architectural: Verne Reimer Architecture Incorporated
Interior Designers: Rodych Integrated Design Inc.
Structural Engineers: Lavergne Draward & Associates
M&E Engineers: MCW Consultants Ltd.
Landscape Architects: HTFC Planning & Design
Sustainability: Integrated Designs Inc.
The Meridian Exhibition Centre was recently completed in southeast Manitoba. VRA was the prime consultant for the project and provided architectural services for the new exhibition and recreation centre redevelopment in Winkler, Manitoba. Verne Reimer, Jeff Penner and Youchen Wang have participated from the inception of this project, with the Architectural Programming, Community Integration, Feasibility Study generation, the Master Planning for the site and the re-visioning of the existing area.
The Meridian Exhibition Centre will be the epicentre for community sport, events, exhibitions and social gatherings for many years. Connected to the existing (to be renovated) 1500 seat Winkler Recreation Cetre arena, home of the Winkler Flyers, the new facility is comprised of a 500 seat community arena, multi-use indoor turf centre, 9 dressing rooms, café area, central atrium space, multi-purpose spaces and an indoor jogging track and training area. The turf centre can be converted to a 1200 seat banquet facility and/or convention centre. All support services are provided for this conversion and use. Three multi-use spaces provide additional flexible program space for the community. A significant challenge to the project was to design an expansion to the existing Winkler Recreation Centre, a centennial ice arena facility that has served the community and region well for more than 40 years, that would both complement the existing facility while establishing a new bench mark for sports and recreation design in Manitoba and allow for further expansion, phased planning and future site development. The design concept is based on the reconfiguration and creation of an axial design that turns the main access toward the south which allows the complex to be easily accessed from multiple directions. The new NHL-regulation sized community arena provides a much needed space for ice sports in the community while the large open span multi-use indoor turf centre is a versatile multi-dimensional space for indoor sports, exhibitions, banquets and community gatherings. It was important for the VRA team to ensure the branding of the facility celebrated the City of Winkler and all that it stands for.
The intent of the site planning is to integrate and improve the existing adjacent site features to create an enhanced experience for all.
© VERNE REIMER ARCHITECTURE
INCORPORATED