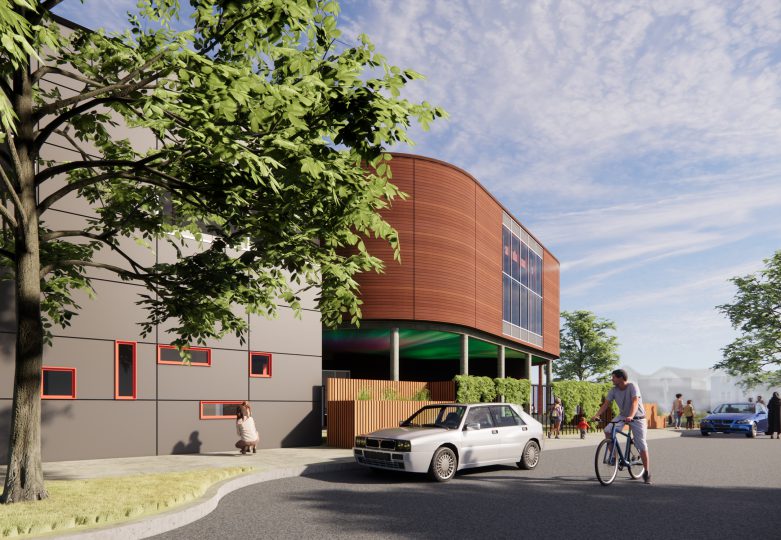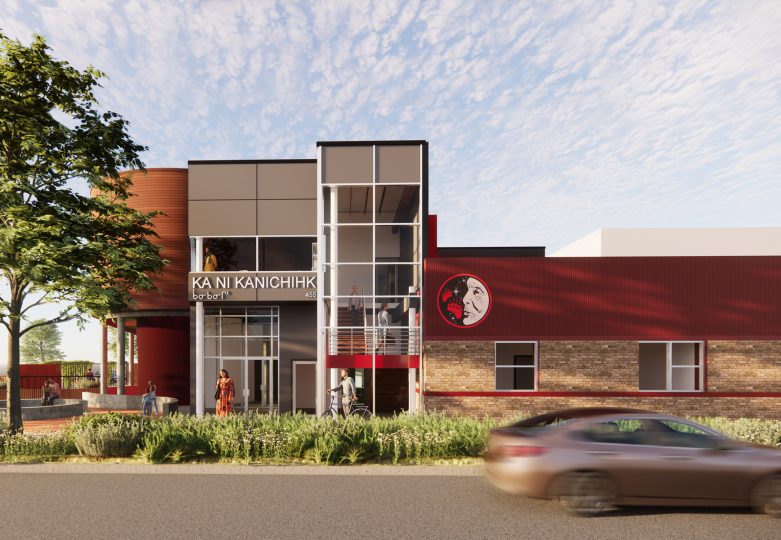 Ka Ni Kanichihk Expansion
Project Profile:

Client: Ka Ni Kanichihk
Main Floor New Build: 590 m²
Main Floor Renovation: 105 m²
Second Floor Area: 795 m²
Total Building Area: 1490 m²
Construction Completion: Est. March 2023
Construction Cost: $6.1M

Consultant Team:

Architectural: Verne Reimer Architecture Incorporated
Brook McIlroy Indigenous Design Studio
Interior Design: Woven Collaborative
Civil Engineers: JR Cousin Consultants Ltd.
Structural Engineers: Wolfrom Engineering
Mechanical Engineers: Epp Siepman Engineering Inc.
Electrical Engineers: Epp Siepman Engineering Inc.
General Contractor: TBD
Ka Ni Kanichihk is an Indigenous institution with a mandate to bring about meaningful social transformation through Indigenous-designed and led programs and services. Due to an increase in demand for services, Ka Ni Kanichik is expanding its existing facility. The expanded daycare will enable Ka Ni Kanichihk to establish the first-of-its-kind Indigenous Early Learning Centre in Manitoba and to provide additional culturally appropriate skill-specific training; pre-employment programs and services; health, wellness, and counseling; youth leadership development and mentorship; economic development; and business and social enterprise development designed to build social, human and infrastructure capacity within Winnipeg's rapidly growing urban Indigenous community. Ka Ni Kanichihk is positioned to extend its impact and influence as a community hub for Indigenous assembly, training, and economic development with needed additional space for skills training, counseling, mentorship programs, employment assistance, and health education.
The Ka Ni Kanichihk Expansion is a 1490 m2 two-storey addition to and partial renovation of the existing Ka Ni Kanichihk building in the WestEnd area of Winnipeg. The main floor includes a welcoming reception area, a new daycare facility, and a fully accessible community teaching kitchen. The organizing element on the second floor is a cultural room in form of a lodge for large community gatherings, the lodge is oriented to the true cardinal directions of North-South. A partition system within the cultural space allows for acoustic and visual division of smaller groups within the space as needed. The second floor design also includes a small spiritual wellness room for elders, quiet reflection, chestfeeding, or small group meetings. A wellness clinic, a library lounge, training rooms, and an administrative office area are also located on the second floor. Significant attention has also been applied to the exterior and landscape design for the Ka Ni Kanichihk Expansion, which includes a publicly accessible outdoor cultural space complete with a fire pit and sharing circle. Plantings will be curated to include culturally significant medicinal plants and other local species for both teaching and urban ecosystem support.
Initial visioning and engagement sessions were conducted with multiple stakeholders, including youth and elders from the Ka Ni Kanichihk community, Verne Reimer Architecture, Brook McIlroy's Indigenous Design Studio, and Woven Collaborative. Ka Ni Kanichihk's program needs and the overall project goals were established, clarified, and brought into focus through collaborative group discussions. Together with stakeholders, the design team identified priorities and objectives for the project and established a trajectory to move the project forward in a good way. The initial collaborative visioning sessions were led by Indigenous members of the design team and were curated to facilitate a culturally appropriate, inclusive, and collaborative design process.
The Ka Ni Kanichihk Expansion is currently in Design Development, with an estimated completion date of March 2023. It is our shared goal with the client to create a space that engages, invites, welcomes, promotes community values, supports healthy relationships, encourages wellness, and enables cultural sustainability.
© VERNE REIMER ARCHITECTURE
INCORPORATED