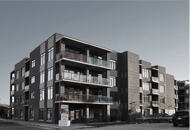 12 19 2013
SKY Phase 2 Construction is Complete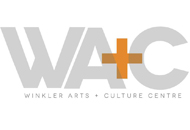 12 04 2013
Winkler Arts and Culture Centre Fundraising is Underway
Winkler Arts and Culture (WAC) is a non-profit organization working towards establishing an Art and Culture Centre for Winkler focused on teaching, sharing, and celebrating the arts with everyone.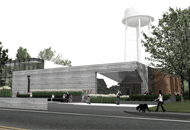 12 03 2013
Winkler Arts and Culture Press Release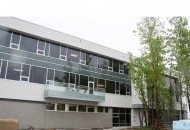 06 06 2013
PARC Grand Opening
The Prairie Arctic Regional Council of Carpenters, Drywallers, Millwrights & Allied Workers (PARC) opened its Head Office Building.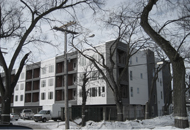 05 20 2013
Element Condos Opening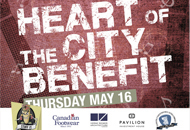 05 16 2013
Heart of the City Benefit
Verne Reimer Architecture had the privilege and honour to sponsor the "Heart of the City Benefit" event. Mount Carmel Clinic is a non-profit community health centre facility committed to helping families live healthier lives. Mount Carmel offers a wide range of services that address social needs from child care and mental health to housing and social status. Each approach Mount Carmel takes with a person unique and takes into account each person's own history and priorities.  Verne Reimer Architecture encourages others to participate in Mount Carmel's mission for our community.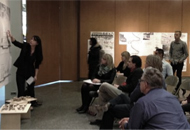 04 12 2013
Faculty of Architecture Studio Reviews
Verne Reimer participated as an invited guest critic at the University of Manitoba, Faculty of Architecture for final design reviews.
In the morning sessions, Verne provided review of Associate Professor Nancy Maruca's Second Year Interior Design student design presentations. Over the last two years, Professor Maruca has used the VRA Office with relationship to its "raw" twin neighbouring space as a real world design exercise. In the afternoon sessions, Verne provided review of Professor Eduard Epp's EVAR 4010 / ARCH 7060 Our / My Winnipeg: Projects for the Agrarian Metropolis presentations. Verne Reimer has welcomed and enjoyed these sessions, as the student input and results were extraordinary. It is an honor and a pleasure to be a part of the ongoing discussion on architecture and urban design within Winnipeg.